Streamlined processes help St. Marys Chevrolet achieve a 116% increase in $ per RO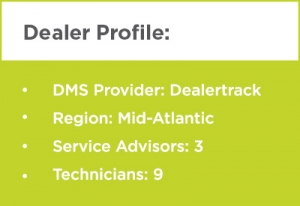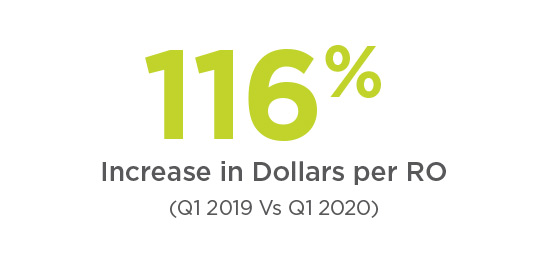 St. Marys Chevrolet is a small town dealership with a big focus on supporting their community. Since launching on ONE Platform from Dealer-FX, they have seen a significant increase in hours per RO, dollars per RO, and maintenance penetration.
"Before Dealer-FX, we were on a competitive solution that was expensive and not user friendly. Our other store, St Marys Chrysler, has been on the wiADVISOR Program from Dealer-FX for over three years now. We saw the value it delivered and wanted the same system for our store. "
ONE Platform from Dealer-FX makes us accountable because it forces our entire team to follow the process with every customer.
"We like the soft-sell approach that ONE Platform provides by presenting Factory Required Maintenance and Dealer Recommended Services to customers at every stage of the service process. By the time the Service Advisor or Technician makes an additional service recommendation, the customer has already seen it a few times — makes our job a lot easier!
One of the biggest benefits of ONE Platform is communication both with customers and internally. It has made it a lot easier to stay in contact with customers with email and text – we didn't have that with our old system. Tools like Digital MPI not only help us communicate more clearly with our customers but also increase approvals of MPI recommendations. Internal communications between our Technicians, Parts Clerks, and Service Advisors, saves us time and money.
Our Dealer Principal, Brian Wasko, always talks about the 300 Rule – present 100% of products to 100% of people 100% of the time – to achieve the best result. Dealer-FX helps us do this with the right tools and consistent processes.
Customers love the new technology – especially the new Mobile Check-In application. It gives them a better understanding of what is required to fix their vehicle and makes them feel like they are part of the service process."
The training and support on ONE Platform have been amazing. I would absolutely recommend Dealer-FX to another dealer.
Bill Wolfe, Fixed Ops Director
St Marys Chevrolet, St Marys, PA