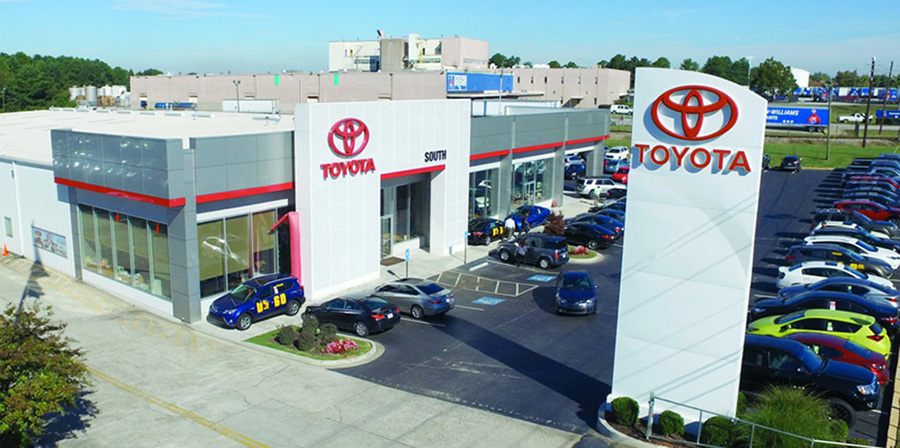 ---
About the Dealership
Toyota South Atlanta is a family-owned and operated dealership that has won the Consumers Choice Award for seven years in a row! They believe in making great customer service a priority and it's paying off in the service lane. 
Results
Since adopting the Toyota Service Technologies Program in early 2018, they have seen significant improvement in Customer Pay Revenue and CSI/Service Retention scores. 
---
From the Dealership
"I've been in the business for 25 years now – the last 15 years with Toyota. We partnered with Dealer-FX early on because they shared the same experiential philosophy as us. 
We wanted an end-to-end solution that enhanced the guest experience, delivered efficiency, transparency, and shortened our overall cycle/wait times. Reducing cycle/wait times is a high priority for us as this is the #1 reason why guests defect or don't purchase services. "
"Dealer-FX has created a great system with frictionless integrations, a robust walk-around, and a simple, modern way to communicate with our guests."
"Since adopting the TST program, we have seen our ELR increase, our overall dollars per RO increase, and our CSI/Service retention scores improve. Dealer-FX's field support has really been instrumental in bringing the Toyota Service Technologies program to life for our dealership!"


Rich Mahon, Vice President/General Manager
Toyota South Atlanta, Morrow, GA
---
What's Next?
Get in touch with us today and learn how the Toyota Service Technologies program from Dealer-FX can benefit your dealership: 1-877-493-0039 | sales@dealer-fx.com